http://www.ime.gr/chronos/12/en/gene...tagonistes.swf
http://wiki.phantis.com/index.php/Georgios_Karaiskakis
http://en.wikipedia.org/wiki/Georgios_Karaiskakis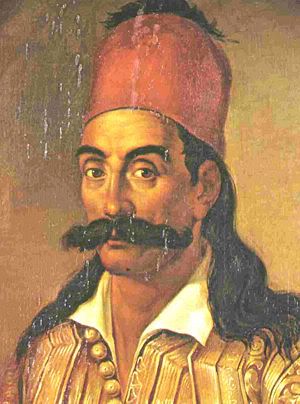 According to the links above (most likely added in by modern "greeks" themselves);
Georgios Karaiskakis (Greek: Γεώργιος Καραϊσκάκης) (January 231780 or January 23 1782- April 23 1827) was a famous Greek
klepht
,
armatolos
, military commander, and a hero of the Greek War of Independence.
Karaiskakis was born in a monastery near the village of Mavrommati (Greek: Μαυρομμάτι), in the Agrafa mountains (located in what is now the Karditsa Prefecture,
Thessaly
). His father was the
armatolos of the Valtos district, Dimitris Iskos
or Karaiskos, his mother
Zoe Dimiski
, a local nun and cousin of
Gogos Bakolas, captain of the armatoliki of Radovitsi.
Known as "The Nun's Son" and
"Gypsy" (because of his dark complexion)
, at a very early age he became a
klepht in the service of Katsantonis
, a famous local Agrafiote brigand captain. He excelled as a klepht - agile, cunning, brave and reckless - and rose quickly through the ranks, eventually becoming a protopalikaro, or lieutenant.
According to modern "greek" forums this man was a Vlach -
Code:
http://74.125.95.132/search?q=cache:lBiZNeTN06AJ:p100.ezboard.com/fbalkansfrm197.showMessageRange%3FtopicID%3D67.topic%26start%3D1%26stop%3D20+georgios+karaiskakis+vlach&cd=4&hl=en&ct=clnk&gl=us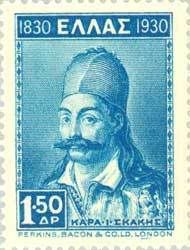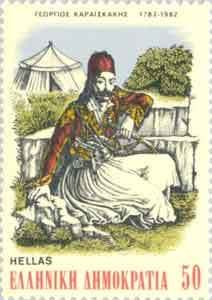 But I am more interested in his mother ZOE DIMISKI. Could it possibly be that Georgio Isko or Georgios Karaiskakis was a SlavoVlach???Could it be possible that he was half Macedonian. I know grkos I know he fought for "greek" independence. Yet he was a Klepht which could mean an Albanian background as well. But his father Iskos was an armatole which means he was a Vlach. And Georgey fought under the Vlach Catz Antonis who himself was a Vlach. Shock shock. And that he is from Thessaly which we already know has been called Great Vlachia because a majority of the inhabitants were Vlachs.
Here he is with his other SlavoVlach buddies and maybe some Albanians hanging out in their Albanian dresses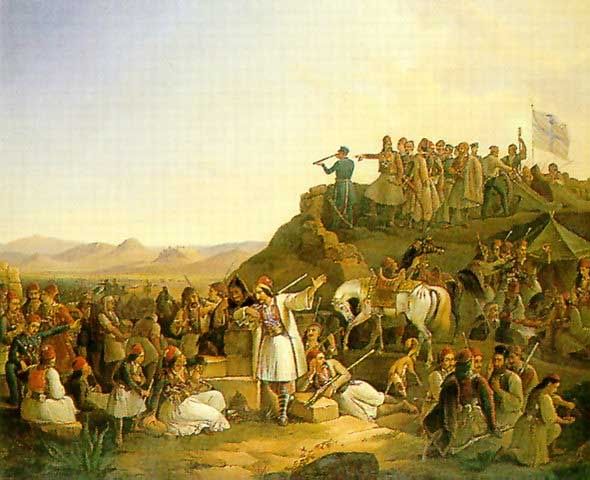 And you gotta love the fact that there are statues and busts of him in Athens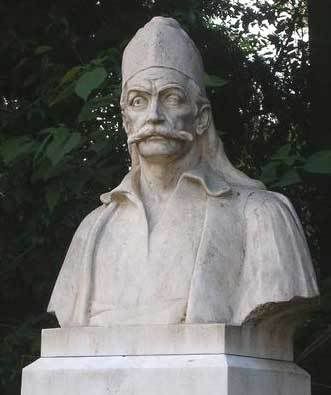 But the best part is that he has a stadium named after him
http://www.google.com/imgres?imgurl=...num=7&ct=image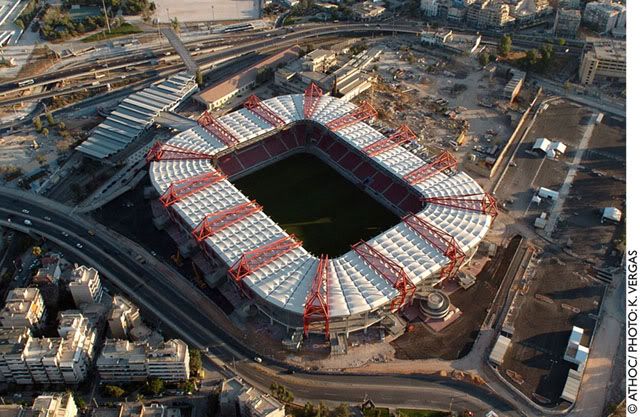 So todays imposter hellene may be celebrating yet another half Macedonian(i.e. real Macedonian and not fake "greek")
__________________
Slayer Of The Modern "greek" Myth!!!